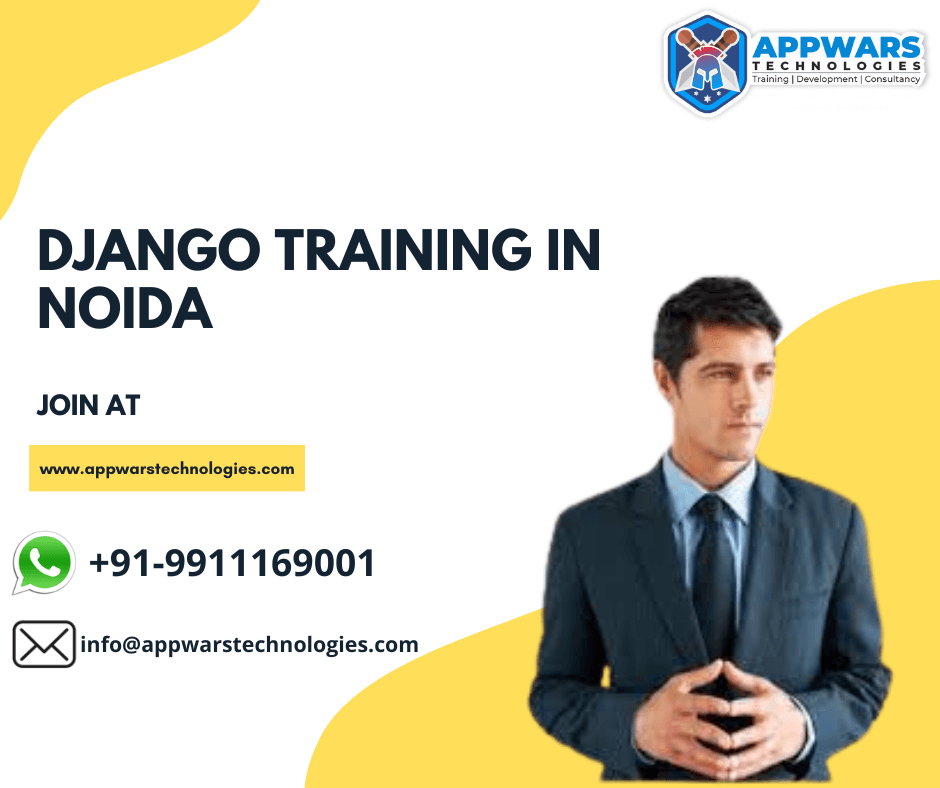 Whether you are an IT professional who wants to upscale the career growth or just want to learn something that brings in better job fetching prospects in near future, keep one thing in mind, invest in the technology that is here to stay. By this we mean that the keen learners who wish to learn a new technology that helps them fetch a job in future should go in for the front runner frameworks such as Python Django.
Another important fact that needs to be comprehended here is that Django Training In noida is going to brush up the web development skills allowing you to create websites that are based on DRY feature set. Now coming to the key structural elements or core components that Django Training will teach you, these include but are not limited to:
Concepts of python-both basics and advanced
Concepts of Django-both basics and advanced
Basics of creating data based websites and web templates using Django
Not everyone should go in for Django Training In noida, if you aspire to be an expert web developer, a QA expert, a Technical Lead or a Full stack web developer then this is the framework that you need to learn.
If we talk of the prerequisites required to enroll in the Django Training course, then there is not much that you need to know apart from basic HTML and data structures. Knowing these skills will not only make the training easy but will also ensure that you are able to keep in pace with the other students in the batch.
Always go in for the Django Training In noida that is provided by expert instructors as these professionals have the caliber to brush up your existing skills and ensure that you not only learn Django but use this framework effortlessly.
Whether it is about getting a job or enjoying career progression, Django is amongst the top frameworks that are ruling the niche these days and this is one big reason why going in for it is preferred amongst the students.
If you are a student who wish to learn Django and that too in the most professional way, ensure that the training provides you with enough practical exposure of working on individual projects independently. With all the key elements known, now you just need to hunt for the best Django Training institute. Good Luck!